On September 24, the first industry forum in Central Asia on applied real estate management was held. We have collected for you insights and photos from P&F Forum 2022. See you next year!
Topic: Overview of real estate market development in the world: Trends and trends in development
Yerzhan Uzarbayev: "Commercial real estate is now moving from the state of the landlord market to the tenant market. This is due to some evolution of the consumer, who is now interested not in open outdated market bazaars, but in the opportunity to solve several issues in one place: relax, eat, have fun, buy what you need, hold a business meeting and so on. Reconstruction of old markets into modern malls is a clear trend in the world. Although there is no need to talk about the transition from the construction of new buildings completely to reconstruction.
Assel Musabekova: "The residential real estate market in Alamata is going through an interesting stage: commissioning of new residential complexes is about the same from year to year, but the number of transactions fluctuates from year to year (depending on the availability of credit funds, of course). On the other hand, almost 40% of the new residential complexes are elite class. Such a decision on the part of developers is expected, because the sale price of 1 square metre of elite class is 2.4 times higher than the price per 1 square metre in economy class. Such a gap between supply and demand may adversely affect developers in the future.
A similar trend is already visible in the Almaty office real estate segment: the volume of areas that are put into operation is growing from year to year. Although 60% of the area is occupied by B-class, in 2023 it is planned to introduce 5 class A office facilities in the city, with a total area of 10% of the current market.
In the warehouse real estate market, we observe a market balance: the total area does not change significantly, but the average occupancy increased from 90% in 2018 to 96.4% in 2022. Unless force majeure occurs in the economy (for example, as it was with covid restrictions), this segment can be considered the most reliable.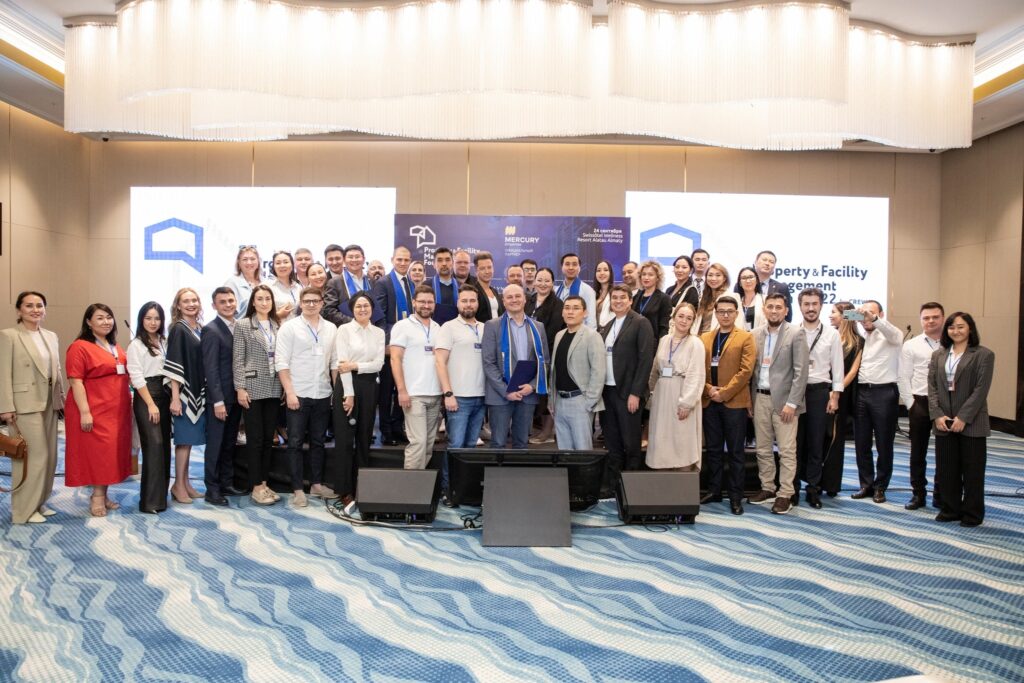 Lyubov Tsapenkova: "Investors and developers should take a closer look at the real estate formats common in the first world countries, which have not yet become mainstream in our country: medical real estate, data centres, multi-family houses, nursing homes, student residences, mini-warehouses in the city."
Anuar Kakimzhanov: "The Food Mall segment is actively growing in the world, Colliders analysts predict double growth of the segment in our region in future years. We offered a reconception for the Promenade shopping centre in the city of Almaty is in the format of Food Mall, which brings on average twice as much turnover per 1 square metre. For the successful operation of the food mall, several conditions must be met: good location in the centre, convenient transport accessibility and parking, as well as remoteness from residential buildings. The shopping centre also has good attendance rates and GLA for the transition from the fashion segment to food.
Alexey Khegay: "For quality management of tennant-mix, TSPM recommends adhering to the following rules: 1) regular marketing research and work with current tenants; 2) rotation of tenants located near the main entrance; 3) rotation and filling of 3rd and 4 floors; 4) organisation of entertainment space for young people."
Petr Lesin: "Investments in energy efficiency can be perceived as unnecessary expenses. But during market consideration, the following results can be observed: the market value of objects increases by 10-30%, operating costs are reduced by 20%, and the durability of the building is growing. Not to mention the possibility of turning a technical room into a commercial one using technological equipment.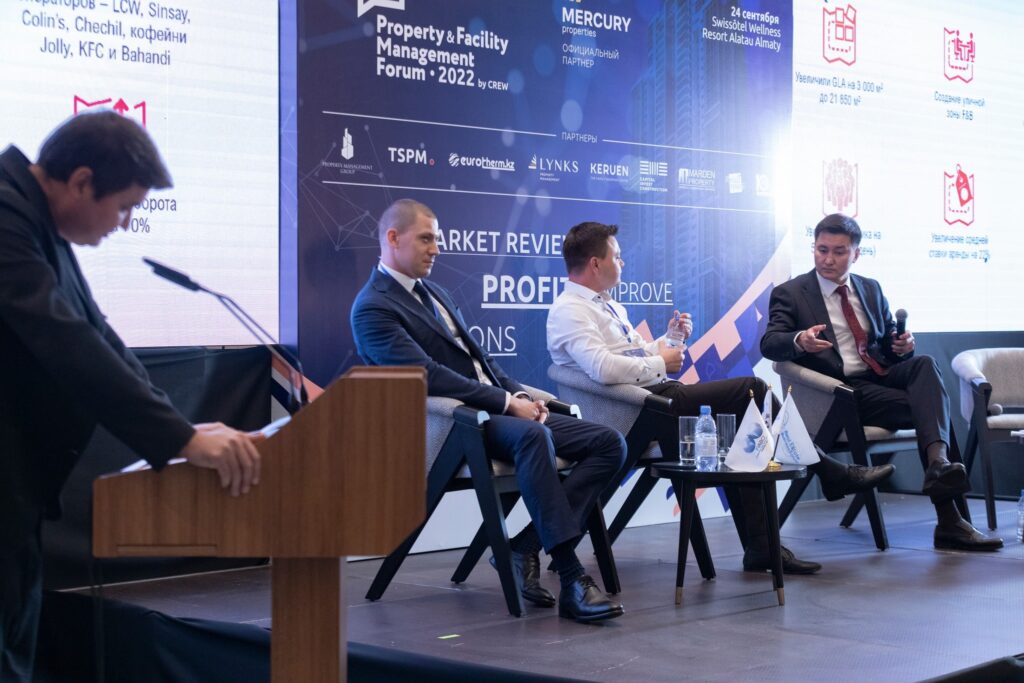 Ksenia Agapova: "The introduction of reporting in your business helps to reduce unnecessary non-ecological emissions in itself. The green economy is accountable because it is one of the markers of trust in brands. Certification and confirmation of results allows you to achieve 30% reduction in costs in the operation of environmentally friendly buildings.
Evgeny Teslya: "ESG policy (environmental, social, and corporate governance) is an approach to integrating business into global tasks and needs of society. For business, this means a public demonstration of success and responsibility, financial transparency, loyalty of banking and investor structures. And, of course, reducing costs through efficient use of resources.
Andrey Gordienko: "Modernisation of the SPUTNIK MALL shopping centre was primarily about optimising space and attracting anchor tenants. With an insignificant increase in GLA by 10%, shopping centre traffic increased by 55%, turnover by 70%, and the average rental rate by 22%.
Daniyar Tabynbayev: "Marden Property's experience in commercial real estate management is based on EPR and CRM systems. Of course, the online system of accounting, procurement and acceptance and processing of applications has its pros and cons. Advantages: cost savings and transparent choice of suppliers, benefits in large purchases, as well as analytics. Cons: increased project implementation period, cost increase for contractors, price dumping from unreasonable suppliers, and, as a result, failed purchases due to the lack of potential suppliers.
Konstantin Glushko: "The following trends are clearly visible in office real estate: changing the standard format of spaces (flexible/smart offices), reconception/redevelopment of current objects due to the growing demands of new customers, the Built-To-Suit trend (the desire of corporate tenants to build their own office, but under the supervision of a professional management company
Mila Tkachenko: "TSPM has implemented the following algorithm for processing negative feedback and comments about the shopping centre in management (all automated by programs): collection and forwarding to telegram chat, distribution of response tasks, workout of the smm department together with the responsible manager. Feedback can be from both visitors and tenants, so the responsible manager can be from different departments of the company. The standard processing and response time in this algorithm is about 3 hours. The result of such work for the year is a change in the tone of negative reviews about shopping centre in TSPM management. Reviews have become less emotional, the "resentment" factor has decreased compared to the reviews of other shopping centre.
Akbota Toguzbayeva: "Data-based marketing made it possible to emphasise that in the largest coworking space in Kazakhstan SMART.POINT, the most valuable customers are tenants of mini-offices, monthly and one-day individual jobs. While renting a patio, amphitheatre and parking is not so popular and require development. To get such an insight, after implementing a policy of collecting and fixing complete data, the next was the stage of RFM analysis (Recency / Frequency / Monetary), allowing to segment customers by loyalty. The next business step in data-based marketing management is personalised management
Points of contact with the client, as well as a stimulating bonus system to maintain interest.
Viktor Zaboenko: "Selling expensive residential real estate, we sell lifestyle in a certain community. That is, I advise and train teams to sell life scenarios, not objects themselves, their technical indicators, and so on. If there is a smart home management system in the complex, it expands utilisation functions, attracts a more demanding technological audience, creates opportunities for potential customers to make acquaintances, create common projects, etc.
Galina Cherednyuk: "Aparthotels favourably differ from the standard hotel business by evenly high workload. For example, you can reach a peak load of 75-100% in an aparthotel for 6 months a year, while in a standard hotel this figure is about 2 months. This result is possible thanks to flexible tariffication for tenants and the level of prices closer to renting ordinary apartments than hotel rooms. The experience of Ribas Hotels Group shows that the aparthotel gives 37% higher payback than renting out regular apartments. But at the same time, risks and involvement in operational work are minimised for investors. In fact, the investor receives passive gains from real estate in the management of Ribas Hotels Group.
Artur Tantashev: "The strategy for growth and cost reduction in real estate marketing is calculated using different formulas. The growth strategy is to increase the number of customers (tenants), the cost of transactions, and improve the overall customer experience. While reducing marketing costs is controlling the costs of attracting and retaining. That is, it is working with the same processes, but quantitative control will differ. In the first case, we control coverage volumes and their cost (growth strategy), in cost reduction strategies – CAC and CRC (cost of withholding and attraction)."
The full photo report from Property & Facility Management Forum 2022 can be found in our social networks: