We invite you on August 24 and 25 in Astana and Almaty to a practical online seminar "Management of rental relations in office and retail real estate" from Real Estate Business School. Two days of intensive immersion in current issues and practices of rental management are waiting for you, and all this under the guidance of the best experts in the industry!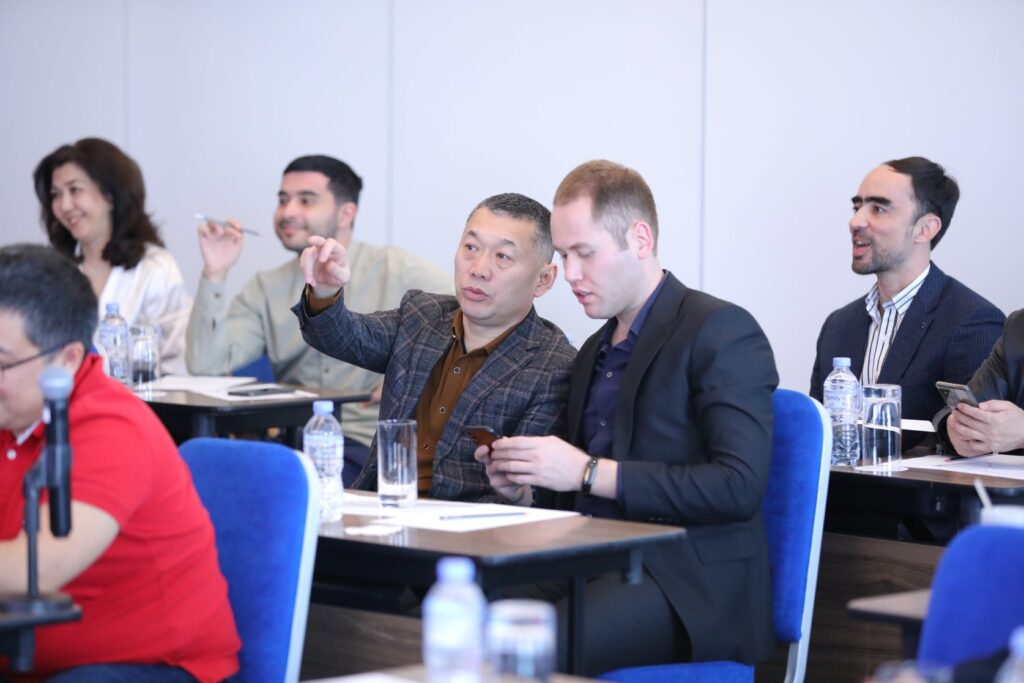 August 24: Focus on Office Real Estate
The first day of the seminar will be entirely devoted to office real estate. Elena SHEVCHUK, Vice President for Commercial Real Estate and Partner of Sawyer Group, will share knowledge about current market changes, trends in the formation of new office facilities and their effective operation, characteristics of the "ideal" office facility, as well as methods of analyzing the competitive environment and not only.
August 25: Secrets of renting in shopping centers and shopping malls
On the second day, Yulia MEROVA, head of the rental department of Discount Center LLC, will talk about the current situation in the retail real estate market and the latest trends, nuances of working with existing shopping centers, methods of marketing promotion of objects, as well as practical experience in minimizing accounts receivable.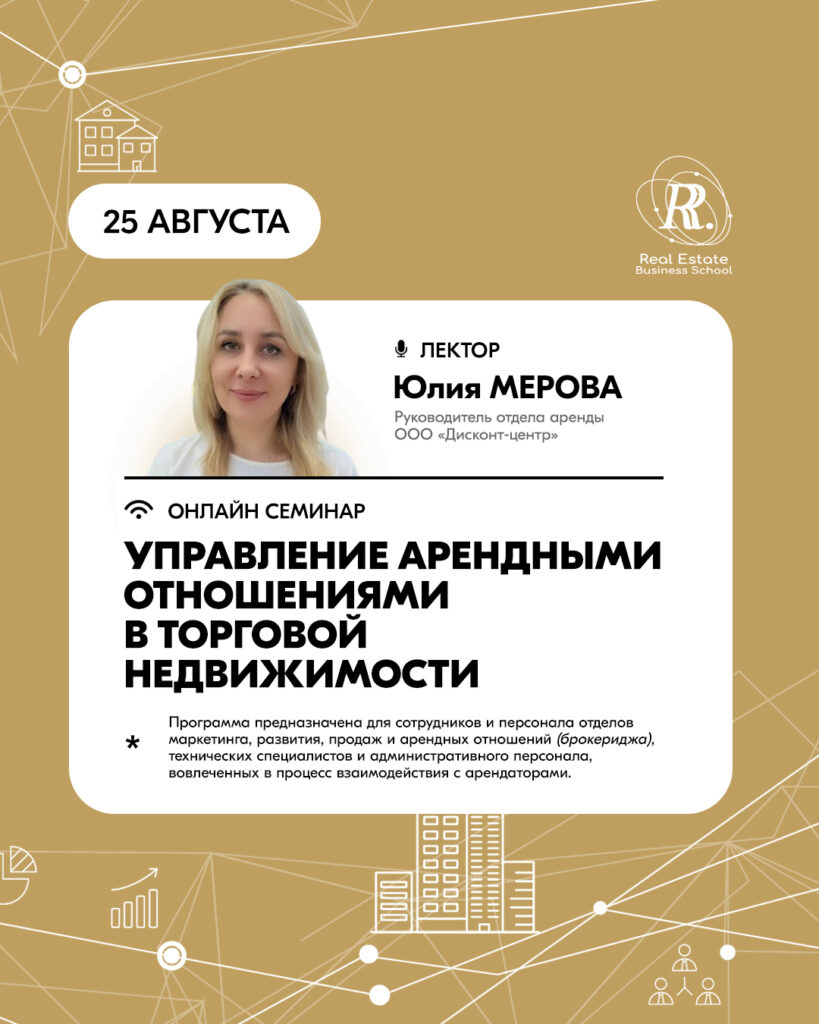 Who is this seminar for?
The program is especially relevant for:
– Employees of marketing, development, sales and rental relations departments;
– Technical specialists;
– Administrative staff involved in interaction with tenants.
Do not miss the opportunity to learn new things, expand professional horizons and communicate with industry leaders! See you at the seminar!
Registration here: https://clck.ru/356aCX
The program of the seminar: https://drive.google.com/file/d/1avY5sJ6Rau2GYhYzMgVGYRUX-bQw2Ytm/view?usp=sharing